Showtimes and Locations
Thursday, October 13, 7:00 p.m. Floyd Theater

Introduction: Prof. Enid Trucios-Haynes, Muhammad Ali Institute for Peace and Justice
Friday, October 28, 7:00 p.m. Muhammad Ali Center


Introduction: Prof. Luis Francisco Cárdenas López, Department of Classical and Modern Languages


Title:
NN (Non nomine)/NN: sin identidad
Director(s):
Héctor Gálvez
Country:
Peru
Year:
2014
Language:
Spanish with English Subtitles
Genre:
Drama
Type:
Full length feature film
Length:
99 minutes.
Format:
Digital
Rating*:
NR.
*Rating System: Latin American films use a different rating system. However, we have used the following rating system to evaluafte these films.
V includes violence | L includes strong language | N includes nudity | S includes sex


Pragda's info on the film:
https://pragda.com/film/nn/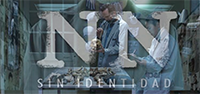 Presented as part of The Spanish Film Club series with the support Pragda, and the Embassy of Spain in Washington DC, Spain-USA Foundation. Special thanks to the Secretary of State for Culture of Spain.
Presented in collaboration with The Muhammad Ali Institute for Peace and Justice at the University of Louisville.
Storyline
Peru's submission to the Academy Awards for Best Foreign Language Film, NN is a compelling drama that won filmmaker Héctor Gálvez the Best Director Award at the Cartagena Film Festival for this powerful, nuanced look at a country's efforts to come to terms with a dark chapter in its history.
A group of forensic anthropologists digs up the corpses of eight people who disappeared without a trace 20 years ago during a violent political period in Peru. Among them, they find a ninth unidentified corpse. The only thing that can lead to the identity of the man is the vague photo of a smiling girl found in his shirt's pocket.
Fidel, a thoughtful investigator fascinated by the case, struggles to maintain a scientific approach to his work when a lonely widow shows up convinced this NN (Non Nomine) is her disappeared husband. Should he conduct a thorough investigation that may leave the widow's plea unanswered or grant her the closure she has been searching for decades?
Synopsis from From Pragda, Spanish Film Club promotional site.
---